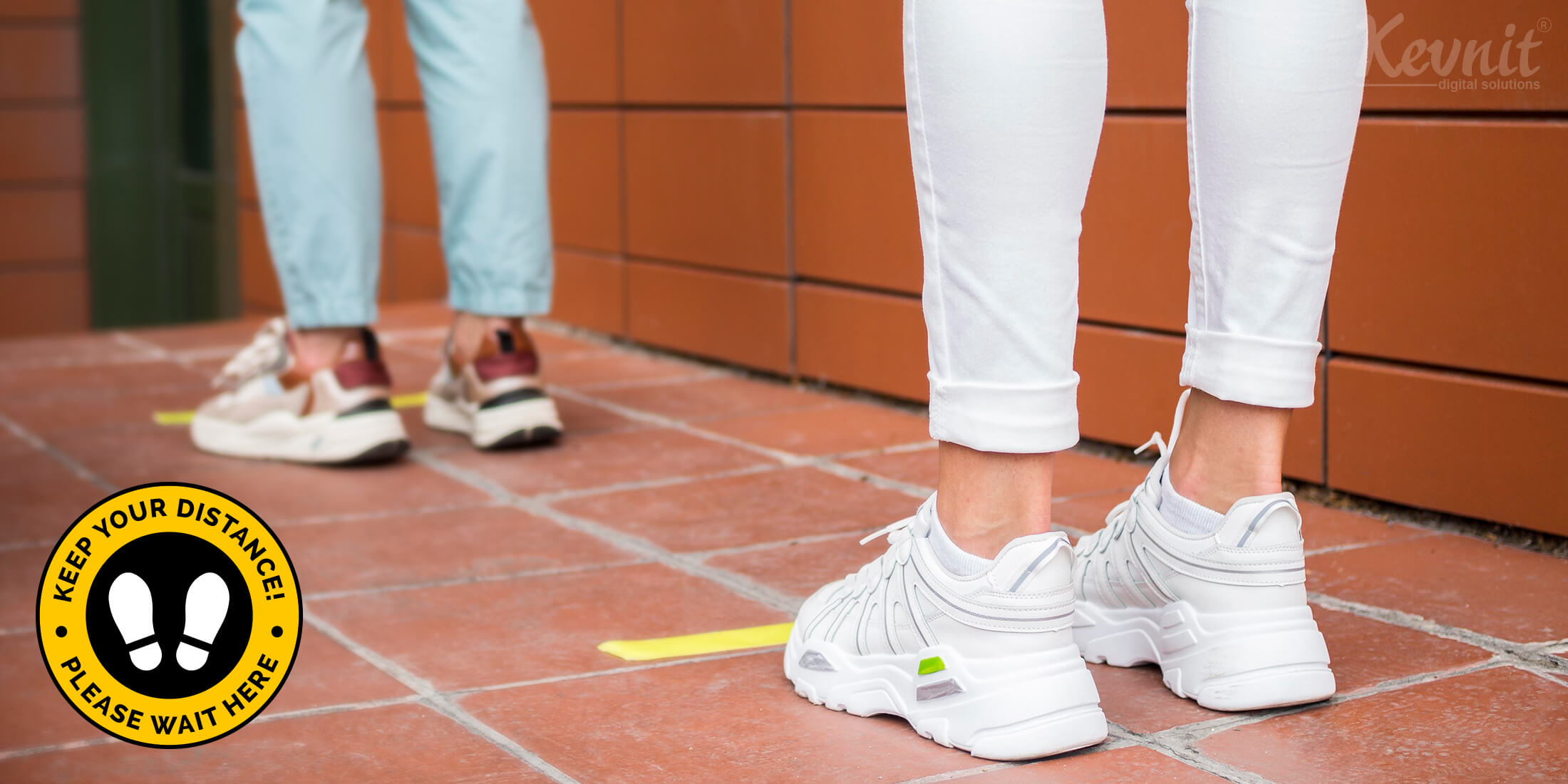 The Pandemic & The Opportunities That Has Presented Small Online Businesses
The COVID-19 Pandemic Has Redefined Consumption
Because of the pandemic, people all across the globe have been forced to live differently, make purchasing decisions differently, and, in many ways, even think differently from how they normally would. Consumers are adapting to new personal circumstances by spending their time and money in ways that they usually wouldn't, being very suspicious of what the future might hold. People are still uncomfortable about going outside and visiting public places. This has limited to a great extent the revenue that brick and mortar stores generate.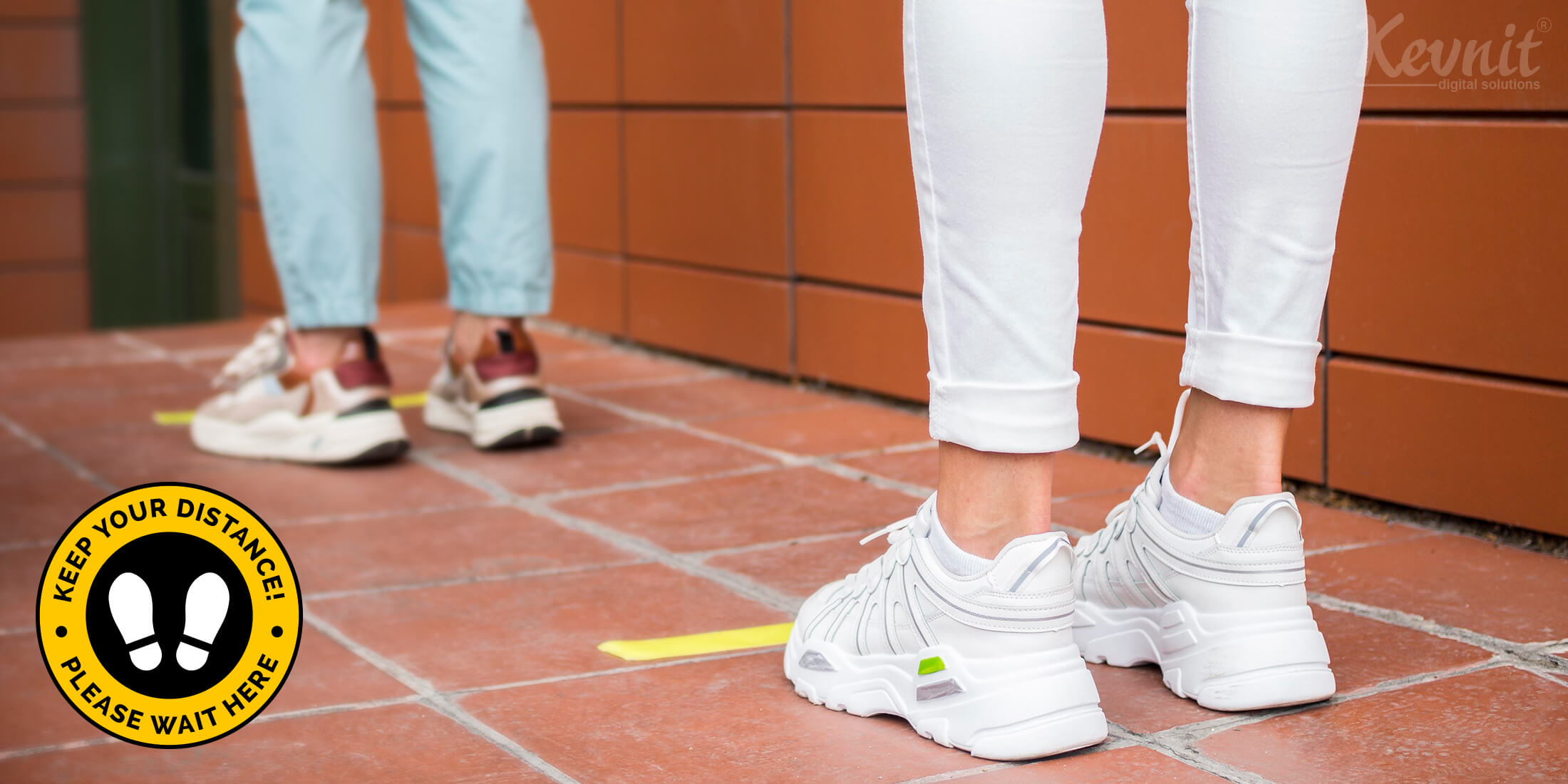 Changes in disposable income and available leisure time also influence the buying behaviours of consumers. Nearly one-third of all consumers are beginning to feel the pinch financially, having lesser disposable incomes in comparison to what they did before the pandemic, and have begun to shop more cost consciously. Those consumers who have increased both their disposable income and free time, are enjoying new leisure pursuits. The vast majority of consumers however are more careful than ever about what they are buying – this is a mindset that's likely to continue. The demand for local goods is growing as consumers are seeking products they feel they can trust. Convenience is also something that's on their minds as they look to make fewer shopping trips. On the whole, however, traditional brick & mortar businesses, big or small, have taken a hit because of the pandemic.
Examples Of Brick & Mortar Businesses (Both Medium & Big Ticket) Affected
All retailers with at least one physical store come into the category of 'brick & mortar' businesses. Such stores are usually places where consumers can walk-in and try out products before they buy them, instead of making purchasing decisions solely on the basis of product descriptions and pictures. Common examples are department/grocery stores, salons, fast food chains, and even the modernistic Apple stores.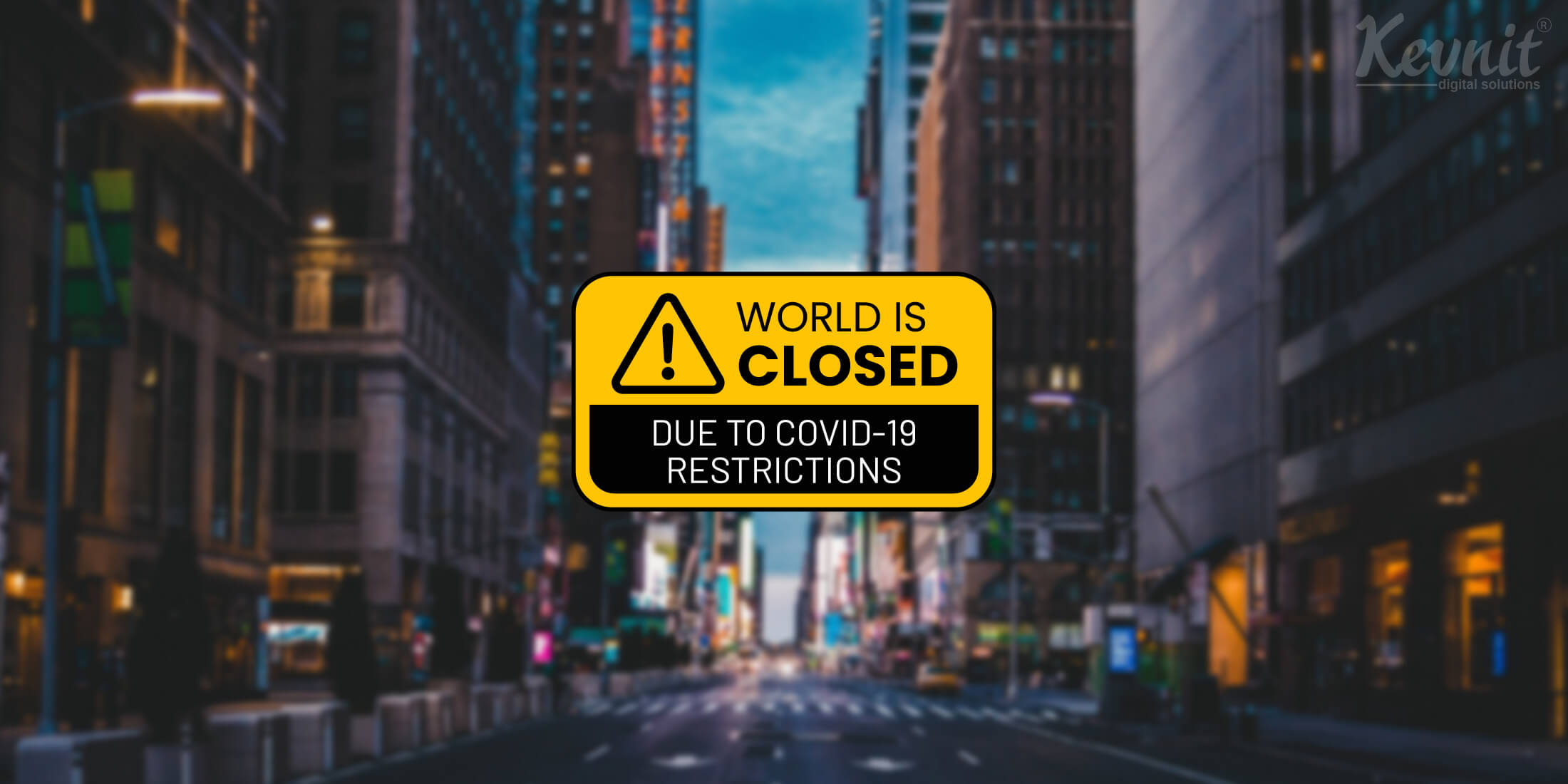 These businesses are most likely to be adversely affected by COVID-19 as the pandemic has caused restrictions like social distancing to be put into place. Additionally, the risk of catching this virus in confined spaces with multiple people also increases dramatically.
JCPenney, the 118-year-old department store chain, filed for bankruptcy in May this year, after sustaining losses for a long period. During this time, the brand lost out on more than $4 billion in sales since 2010.
Debenhams, a British multinational retailer with stores across the United Kingdom and Denmark, was already struggling, and COVID-19 only seems to put the final nail in its coffin. It is planning to close 22 stores in 2020 and an additional 28 in 2021.
Both these brands, without a shadow of a doubt, were struggling even before the pandemic. COVID-19 has, however, dashed any plans they might have had to revitalize themselves and make a comeback. Why? Simply because they delayed in making the shift online.
On the other hand, Selfridges, the UK department store chain, is an example of a brick-and-mortar business that has successfully integrated a digital services platform into its business model. Selfridges maintains a steadier footfall at its stores compared to its competitors, utilizing a nice blend of both online and in-store retail.
Online Business Strategies For Brick & Mortar Brands From Different Industries To Adopt
Omnichannel Retailing
The mantra to a "new normal" in retail is the concept of Omnichannel retailing, which implies a holistic approach to business that reaches a customer whenever & wherever they want, in a medium that they find to be most convenient.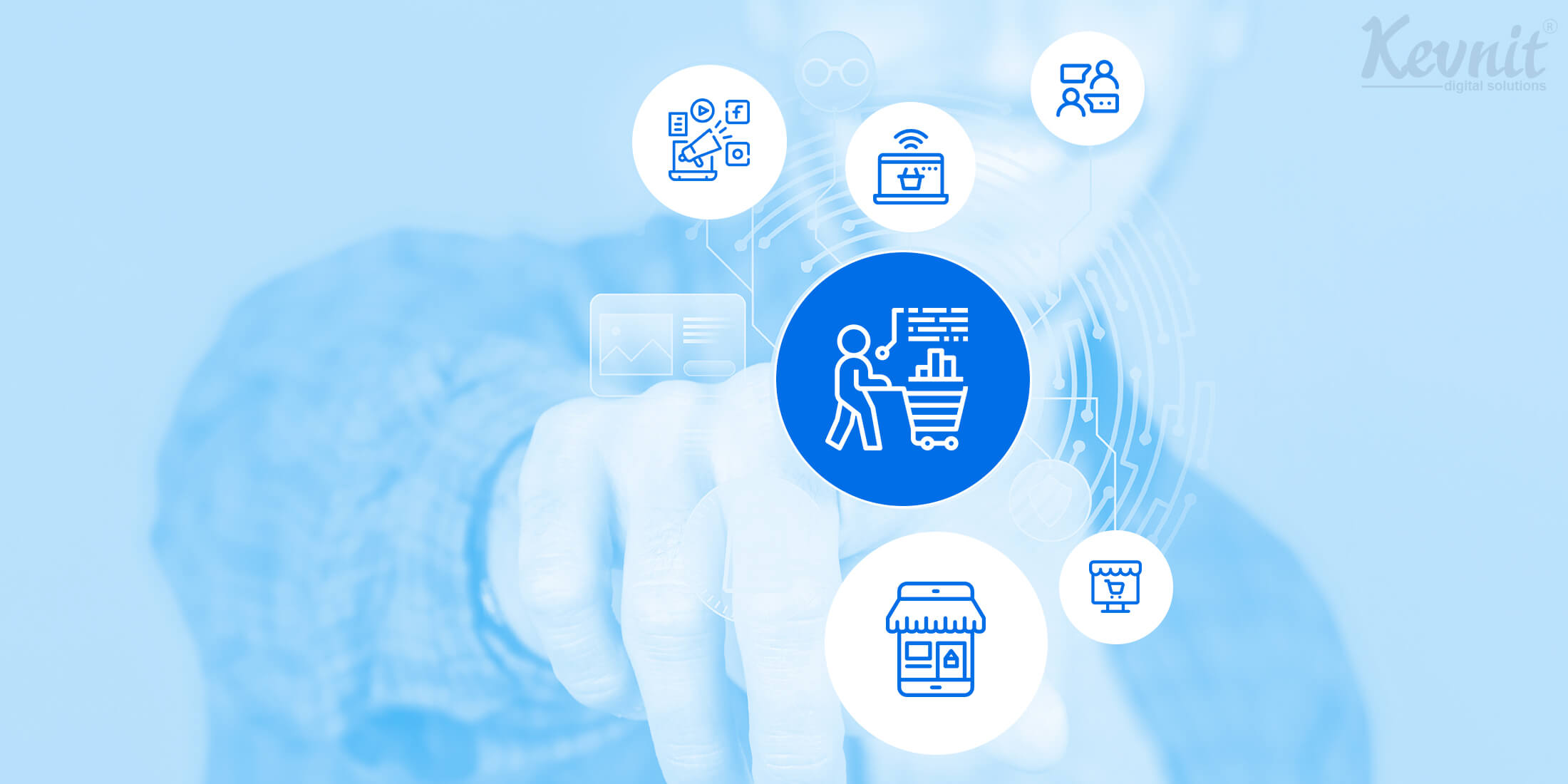 Omnichannel retailing helps boost customer retention and sales by drastically improving the shopping experiences of consumers at various touchpoints. There are four companies across industries that have mastered omnichannel retailing – Nike (a global name in sport's shoes, clothing, and accessories), Neiman Marcus (the luxury department store chain), Ikea (renowned Swedish furniture & home accessories brand), and Disney. All these companies research their customers very keenly, making use of multiple technologies to do so, and provide outstanding consumer experiences irrespective of whether a customer is inside one of their physical stores or outside of it.
The three offshoots of the Omnichannel business model, include –
Brick & Click
Webrooming
BOPIS
Brick & Click
Brick-and-click is a business model where a company operates both the clicks (an online store) and bricks (physical store), integrating the two into a single retail strategy. Combining both online and offline retail efforts has the power to extend reach and boost sales.
In a brick & click model, customers can check out products in person to assess quality and suitability (for example, size-fits with apparel and footwear), get recommendations from store staff who are knowledgeable, and have an enjoyable shopping experience, while placing orders online. Customers can additionally even opt for in-person returns, reducing the shipping costs that the brand would otherwise have to bear. Listed below are a few instances of brands with successfully brick & click business models.
Lammes Candies
Lammes is an Austin, Texas-based candy company with five brick-and-mortar shops that now operates a booming online business.
With increasing competition having a modern, robust eCommerce website was essential. The Lammes team sought to create an online presence that was relevant, authentic, and true to their brand.
TYLER'S
Founded in 1978, TYLER'S had its beginnings in Texas, specializing in tennis and running gear. TYLER'S has now grown to become a leading specialty retailer of apparel, footwear, and accessories across its nine Texas locations.
When they made a move online, TYLER'S retargeted its customers using Facebook and Instagram to improve their customer experience, enhanced navigation and on-site search, email marketing capabilities, and fraud protection.
Webrooming
Webrooming pertains to the consumer practice of researching products online before buying them in a physical store. It is different from showrooming, which has to do with shoppers first trying out products they wish to purchase in a physical store before proceeding to buy them online. Webrooming involves consumers first researching the products online before buying them in a physical store.
Why Are Consumers Resorting To Webrooming?
In a study conducted by Retail Perceptions, it was found that the vast majority of consumers preferred the webrooming method of shopping at their favorite brands over showrooming, simply because it is way easier for them to compare products, research individual items, and find the most cost-effective solutions.
BOPIS (Buy Online Pickup In-Store)
To follow social distancing, an increasing number of shoppers have turned to options like a curbside pickup and pick up in-store models. The BOPIS model offers customers flexibility in that it makes it convenient for them to select the items that they want to purchase immediately, as well as those products they don't mind waiting for. Customers complete purchases online or in-app and simultaneously select the time and store location to pick up their purchases. When the item becomes available at the customer's chosen store, a store rep uses an app to locate, pick, and pack the order and waits for the customer. As soon as the product is packed and ready to go, the store rep notifies the customer through an email, message, call, or app notification, letting them know that the product is ready for pickup. This saves shoppers precious time.
Meanwhile, if the product is not available, the store rep places an order with a nearby store or warehouse. Quite a few stores are taking it a step further by providing curbside pickup facilities – where customers can drive and receive their order without ever having to get out of their vehicles.
Over 40% of shoppers resort to stores that use the BOPIS model during holidays, while 68% of surveyed US shoppers made multiple BOPIS purchases. Meanwhile, 48% of them even opted for BOPIS stores to avoid shipping fees, which is an additional cost factor.
Recently, many major retailers have started offering BOPIS. Walmart has begun providing curbside and in-store pickup options for its customers, as a result of which they can now shop from Walmart's huge selection of groceries online and have them ready for pick up as per their convenience. Walmart's grocery pickup service combines online shopping leisure with the ease of never leaving the car, at no additional cost. Meanwhile, using their app, Target's customers can choose products, and have the nearest store notify them when their order becomes available for pick up. Customers can park in the designated spot, while store reps load up their car.
Why All Roads Are Leading To Digital Shopping
Online shopping has increased significantly across many categories within a few months of the pandemic. Consumer intention to shop online continues to grow, in the essentials and home-entertainment categories specifically. These buying habits will persist as US consumers are exhibiting intent to shop online even after the COVID-19 crisis. Categories, where expected growth of more than 35 percent in online shopping is expected, include OTC (over-the-counter) medicine, groceries, household supplies, and personal-care products. Even nonessential categories such as skincare & makeup, apparel, and jewelry show more than 15 percent expected customer growth.
Since the advent of Amazon 25 years ago, consumer spending habits have consistently shifted to eCommerce and home delivery. Across the globe, more than 2.1 billion shoppers are forecast to purchase goods and services online by 2021. In the United Kingdom, online retail is expected to grow by 11% in 2020, accounting for €222.5 billion (about $243.5 billion) of all retail sales.
The Online Food & Grocery Market Takes The Cake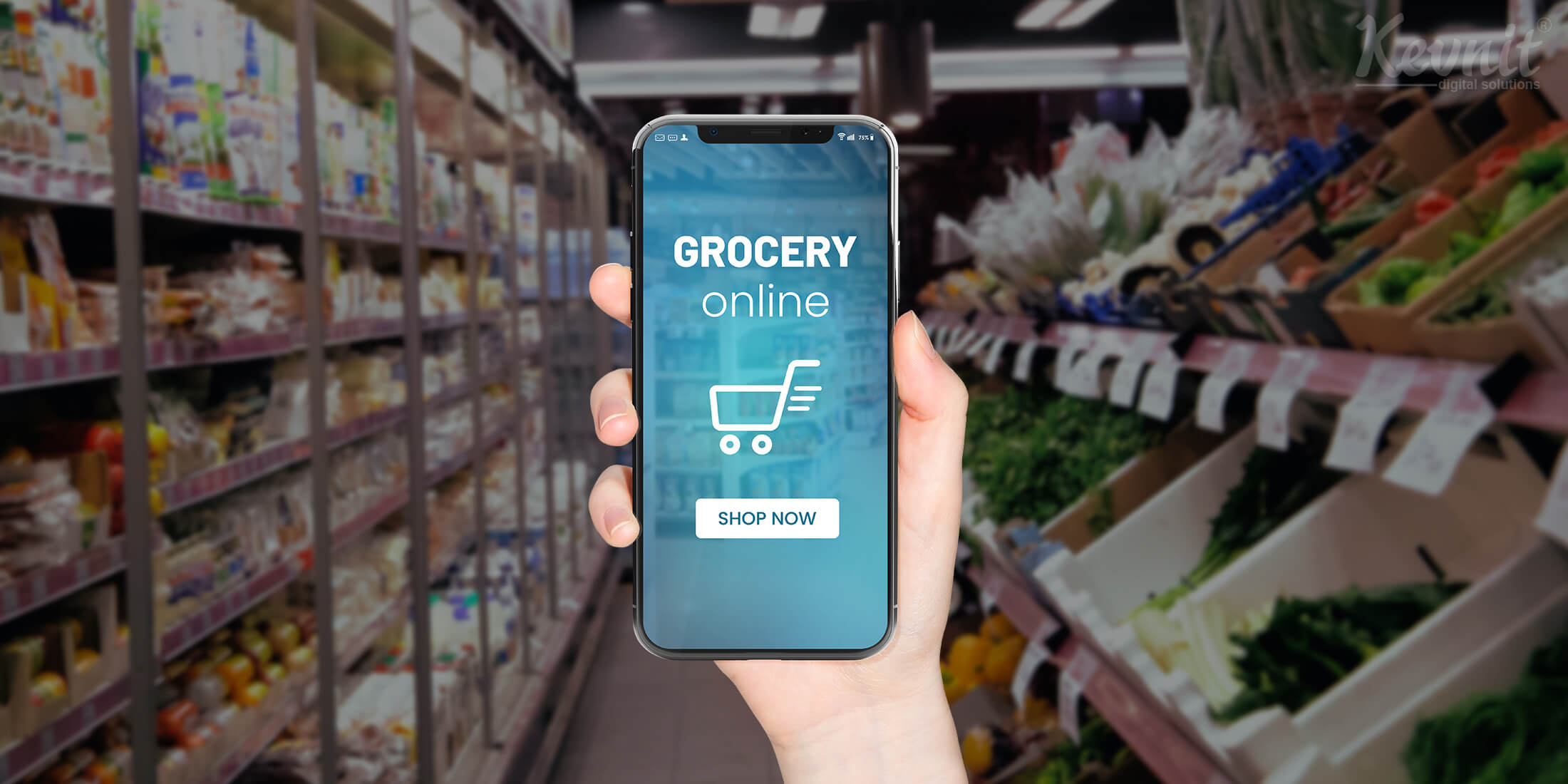 In a study carried out by Strategy & on the pandemic's impact on global retail, it was observed that when it came to Chinese retailers, sales declined by –
33% in Apparel & Footwear,
34% in Home & Furniture,
20% in Electronics,
14% in Health & Beauty,
but grew by 26% in the online food & grocery segment.
As part of the same research study, it was found that for Germany, predictions for the rate of growth in the retail sector by 2023 showed limited potential for online sales in apparel & footwear; medium potential for home & furniture, electronics, health & beauty; but high potential for the food & grocery segment.
Millennials & High-Income Earners Top The Online Consumer Chart
Although the move to online shopping has been largely universal across categories, high-income earners and millennials lead the way in shifting online spending. Gen X has also exhibited a comparable shift, despite it not being on the same scale as in the case of millennials. Gen Z has a more concentrated shift online, limiting itself to particular categories including apparel & footwear, at-home entertainment, and food takeout/delivery.
As seen above, there is a common, unmistakable thread that is emerging. And that is the inevitable push towards digital shopping, which is here to stay. This trend is set to increase in volume exponentially, in the years to come. Therefore, it is essential for business owners to start the process of digital transformation for their businesses, if they wish to exploit this trend.
Why Is It Imperative For A Modern Buisness To Have A Reliable Digital Services Partners?
For brick and mortar businesses that wish to make the shift online and take on a whole new segment of customers, implementing such a process can seem daunting. This fear is not without reason. Adopting a whole new business strategy that involves catering to customers online, engaging & reaching out to them, offering them phenomenal personalized shopping experiences, streamlined transaction/payment facilities, seamless delivery options, etc, is not an easy task. Undertaking such a transformation requires a digital partner with the expertise and implementation experience required to make sure that a brand makes this shift as smoothly as possible.
So, What Do You Look For In A Reliable & Adept Digital Services Partner?
Expertise In Your Industry
Evaluate the service expertise and experience of a potential digital services partner, finding out what they've done for businesses within your specific niche. Perusing through their portfolio (if they have one) will give you a fair idea of what they're capable of.
Find out whether the agency you're considering adheres to strict processes to solve client needs and offers examples of where it went the extra mile to resolve a challenge, even when it did not align with its regular processes. Any agency that shows signs of this demonstrates their commitment to perfection.
The alignment of project goals, work ethic, thought-process, priorities, etc, must be on the same plane as your own to make sure both parties are working towards the same objective.
Ability To Analyze & Predict Customer Behavior, Preferences, Etc
More than 80% of the decision-makers think that customer experience is currently steering digital transformation. It is of immense importance that your partner be accustomed to conducting extensive research to analyze and understand the varying purchasing patterns and behaviors of your target demographic. It is crucial that you pick a partner who is fanatical about delivering world-class customer experiences as part of their solutions.
Businesses are usually loaded with an internal framework of several processes that can be road blockers in a digital makeover path. Your digital partner should be able and willing to measure up and down according to your needs to set up the correct momentum for the transformation of your business
What Makes Kevnit The Ideal Digital Services Partner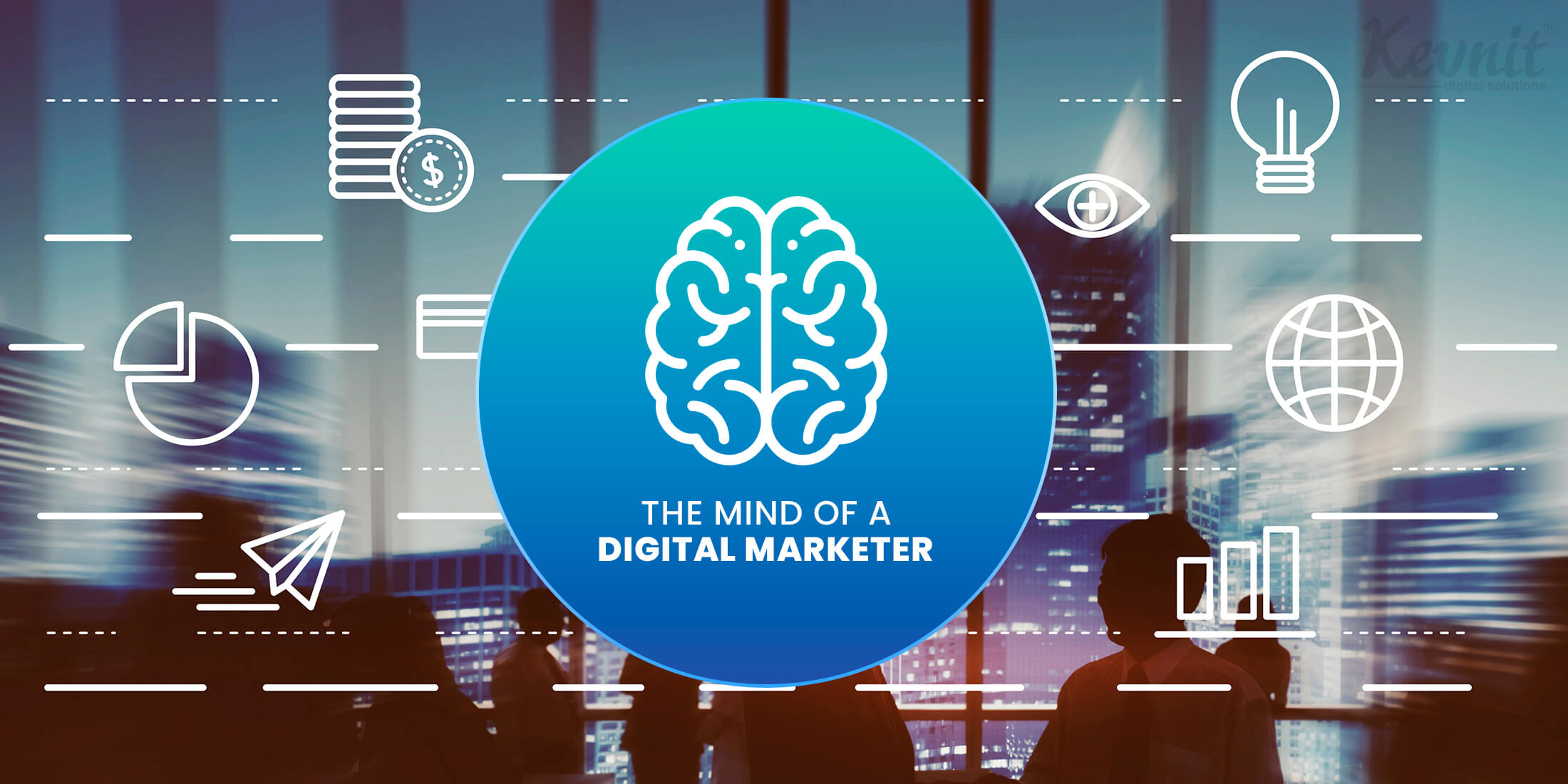 We at Kevnit, tick all the above boxes, and more. Hit us up today to understand how we can transform your small business into a digital brand to be reckoned with.